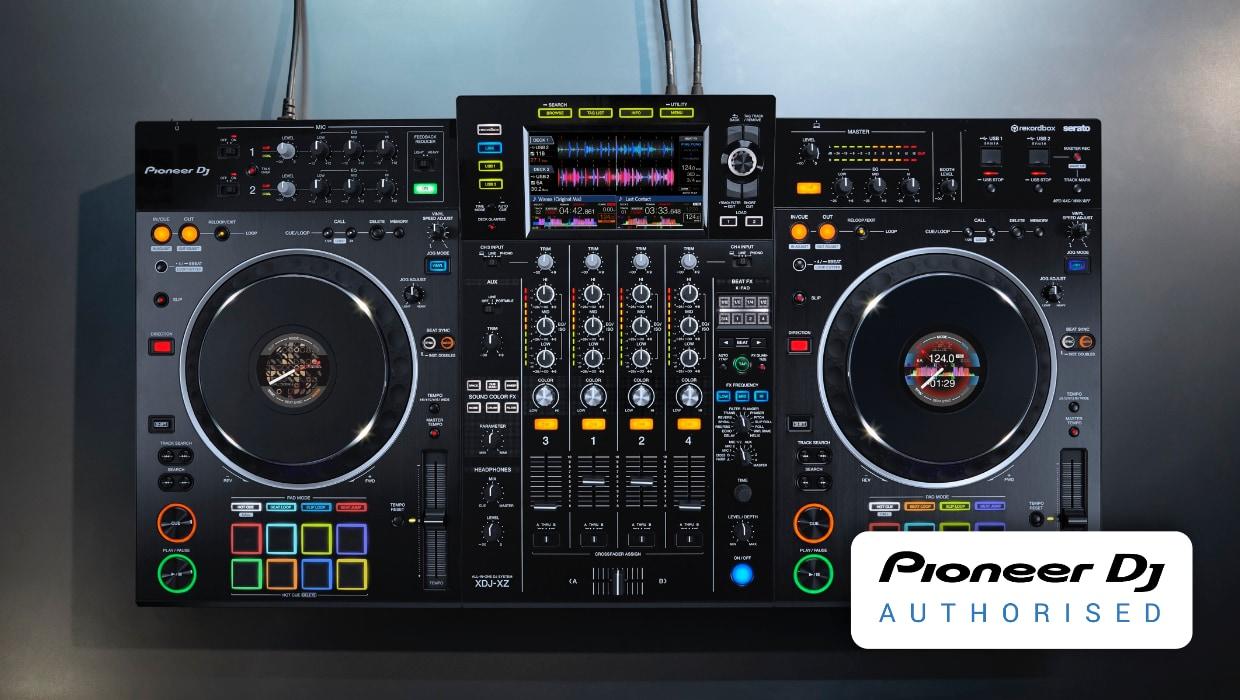 Are You Ready to Take Your DJ Skills to the Next Level? Experience the Pioneer DJ XDJ-XZ, Your Ultimate DJ Setup!
The Pioneer DJ XDJ-XZ is the industry's most loved all-in-one DJ system, combining the best features of the renowned CDJ and DJM series. Prepare to elevate your DJing experience with seamless compatibility across various media formats, unparalleled sound quality, and intuitive controls that make your sets truly unforgettable.
Benefits of the Pioneer DJ XDJ-XZ:
Versatile Connectivity: Connect your preferred devices and unleash the true potential of your mixing skills. The XDJ-XZ supports USB drives, laptops, and even smartphones, providing you with endless mixing possibilities.
Professional Sound Quality: Deliver crystal-clear, punchy sound to captivate your audience. The XDJ-XZ boasts a high-quality sound card and high-end digital signal processing, ensuring every beat hits hard.
Intuitive Performance Controls: Experience effortless and precise control with the large touchscreen and familiar layout. You'll spend less time navigating menus and more time crafting seamless mixes.
Four-Channel Mixer: Seamlessly mix up to four tracks simultaneously and add creative effects on the fly. The XDJ-XZ empowers you to push the boundaries of your creativity. (requires additional decks or laptop).
Serato DJ Pro Compatible: Take advantage of seamless integration with Serato DJ Pro, expanding your performance possibilities and unleashing a world of creative potential.
Get Ready to Take Center Stage - Order Your XDJ-XZ Now!