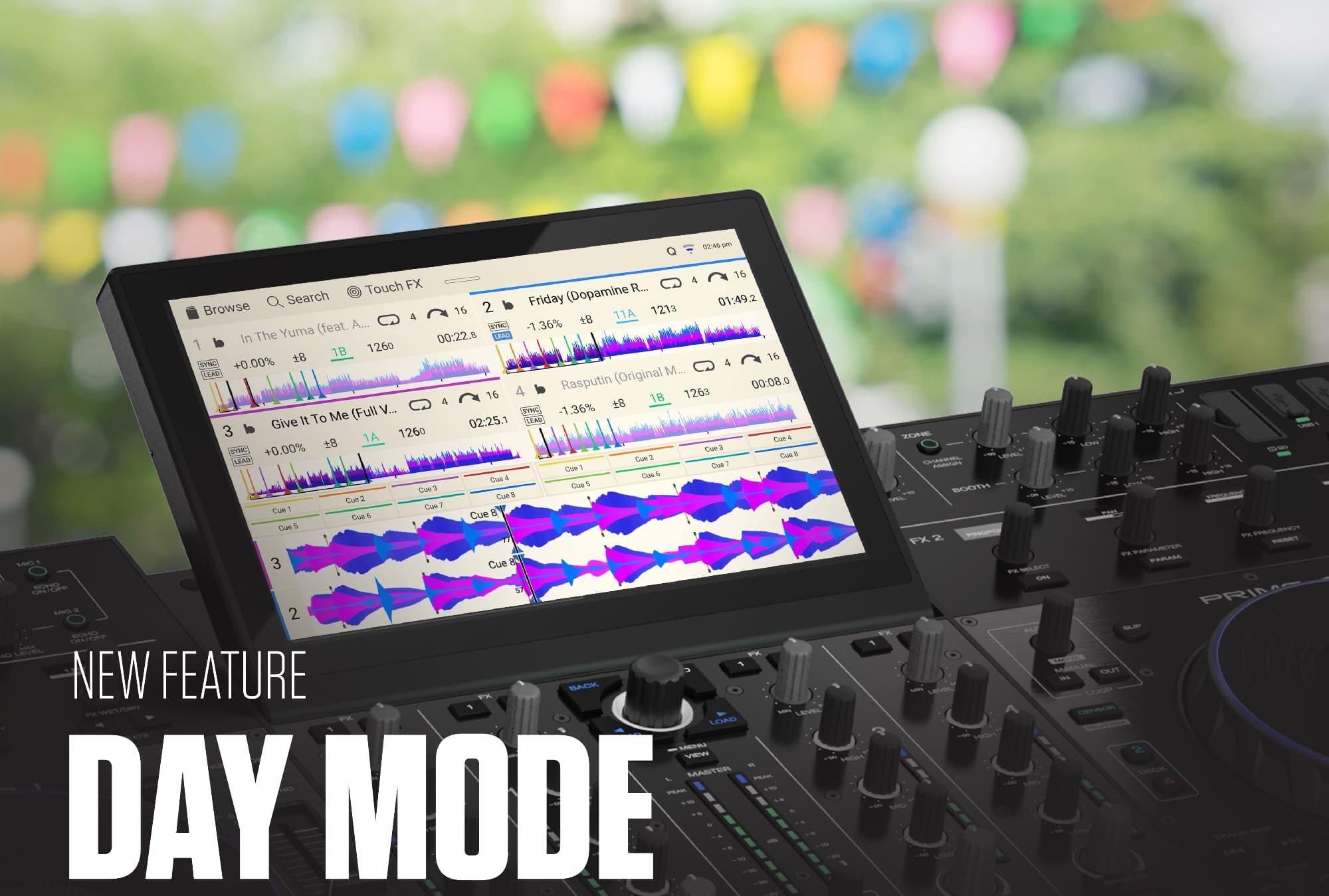 ENGINE DJ OS
Day Mode - A new daylight-optimized UI theme is now available. To enable Day Mode, open the Control Center and tap the new Layout option.
Fuzzy Key Mixing - "Fuzzy" Key Sync allows for greater mixing flexibility by syncing songs to the closest compatible key instead of the same key. This reduces the chance for potentially large jumps in pitch when key syncing 2 or more tracks. The Key Sync mode can be switch to the traditional "Strict" mode inside the hardware's Settings menu.
FX Select - A new effect select menu for both Main and Touch FX allows for fast and easy effect selection by touching the effect name on the touchscreen. On PRIME 4 and PRIME 4+, this option only applies to the Touch FX currently and the new Main FX selection menu will be added in a future release.
Flex Gate FX - A new and improved gate effect that has various gate types and synchronizes to the track's phase. This effect replaces Auto Gate.
Numark Engine DJ devices can now switch between Isolate and Normal mixer EQ types.
Other various stability enhancements & improvements.
ENGINE DJ DESKTOP
Engine DJ Desktop and Engine DJ OS now have enhanced downbeat detection capabilities, which more accurately identifies the first beat of a track. In order to take advantage of this enhancement, tracks will need to be reanalyzed in Engine DJ Desktop.
Other various stability enhancements & improvements.