Engine DJ OS Core Features
Engine DJ OS Core Features
Engine DJ OS Core Features
Engine DJ OS is the embedded software platform that powers forward-thinking DJ hardware from Denon DJ and Numark. One of the standout advantages of Engine OS is its user-friendly interface. Its intuitive design and layout enable DJs to navigate effortlessly through their music library, access key features, and perform with ease. Whether you're a seasoned professional or just starting your DJ journey, Engine OS simplifies the process, allowing you to focus on your creativity and performance.
Fully Standalone - No Computer Required
At the heart of every Engine DJ OS device is a powerful multi-core processor enabling laptop-free performances. There's no need to prepare your music beforehand because the hardware can analyse the music, creating waveforms, beat grids and key information. With on-board Playlist management, simply select the tracks you're after, drag them to the desired Playlist and reorder as needed using the multi-gesture high-definition touchscreen.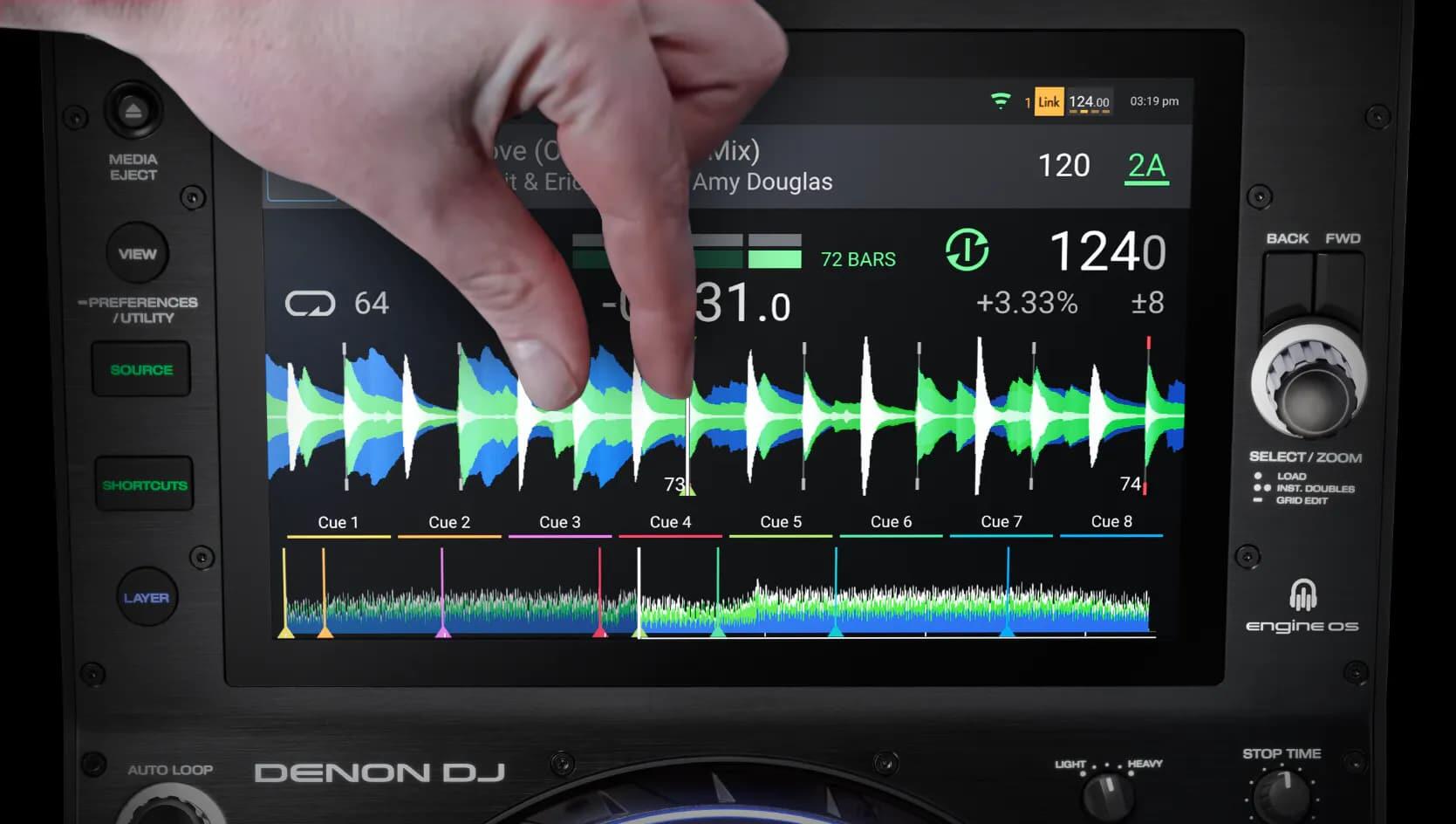 Internet-ready music streaming
Access premier music streaming services directly on Engine DJ compatible devices via Wi-Fi or wired connection without the need of a computer. Log in to your favorite music streaming service and start playing. Set and recall hot cues and loops as you would with physical media.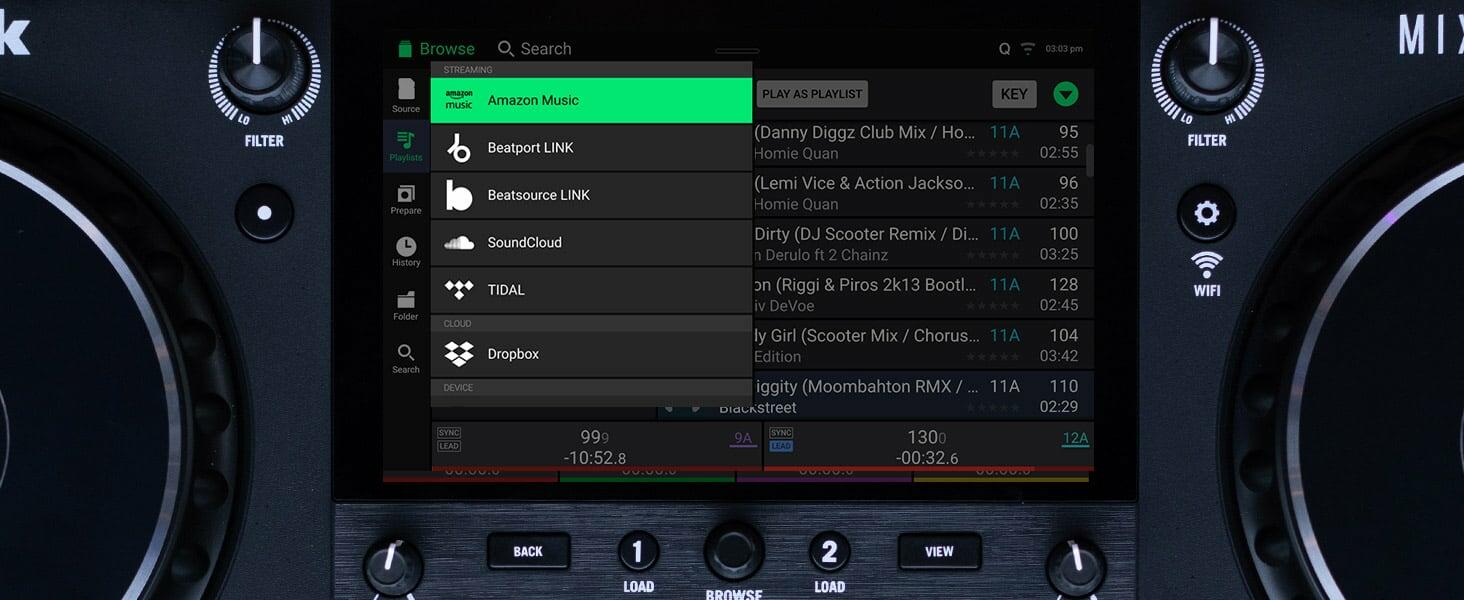 Harmonic Mixing, Made Easy
Class-leading time stretch and musical key change/match produces sonically perfect audio reproduction at the most extreme tempo changes. Quick tap key change by semitone and key syncing with the press of a button.
Set Active Loops on Desktop & OS
Active loops can play an essential part in your creative DJ sets by automatically looping pre-determined sections of a song without you having to touch any controls. Set one at the beginning to create an extended intro to mix in, or set one at the end of a track to give you plenty of time to get creative mixing out. Set up to 8 Active Loops per track.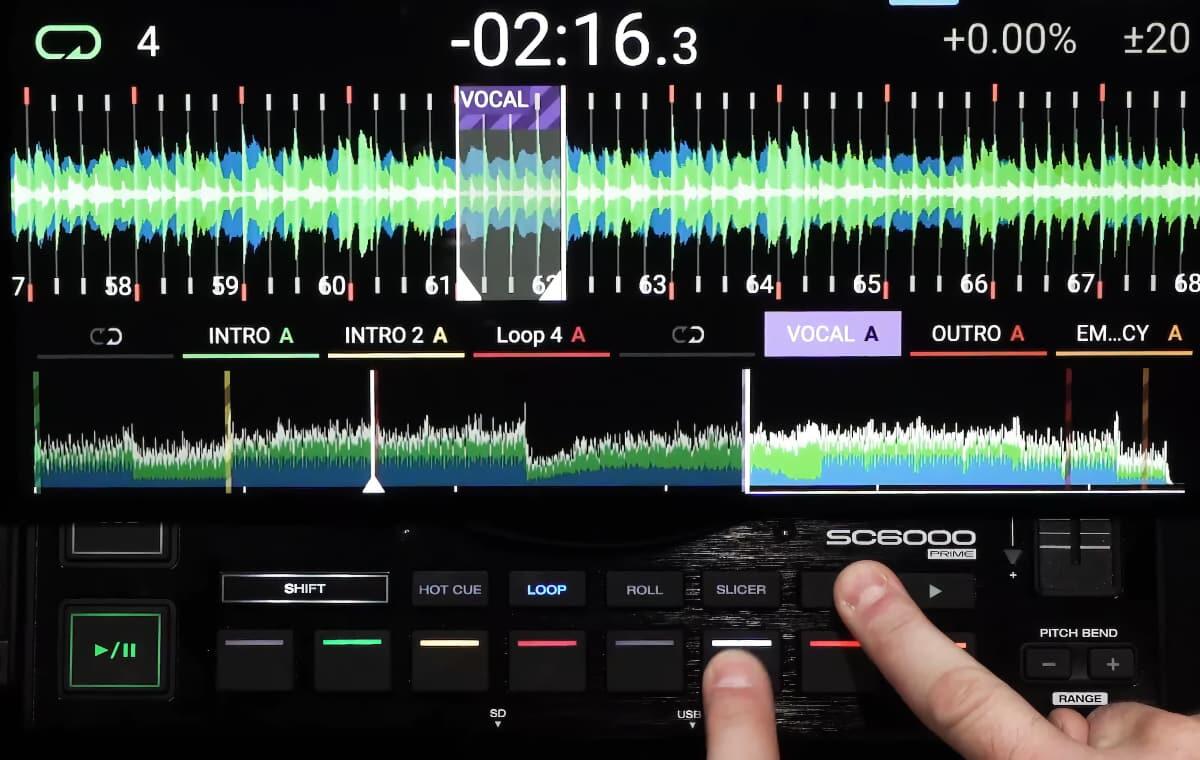 Recording Your Mix is Easy
Record to any available media device, including the playback source. Once you're finished, name your recording with the on-screen keyboard and save. (Standalone DJ Controllers only)
Onboard Lighting Control
Control your lighting rig direct from your DJ hardware with Engine Lighting - no laptop required. Mobile DJs can control via DMX, while home users can link directly to Phillips Hue.
Wireless or wired Ableton LINK
For the first time ever, DJ hardware can now communicate to external devices wirelessly using Ableton LINK with Engine DJ OS, opening a new world of creative possibilities.
Touch FX
Use the touchscreen to control and interact with FX in a whole new way. Swipe in any direction to instantly create build-ups, drops, and transitions. Touch FX options include Filter Echo, Filter Reverb, Filter Roll, LFO Echo, Filter Dub Echo, Filter Gate, Noise Gate, Flanger, LFO Filter, and Filter.
Engine OS embraces innovation and regular updates, enhancing its functionality and introducing new features over time. The developers consistently listen to user feedback and implement improvements to optimise the user experience, making Engine OS a future-proof choice that evolves with the needs of DJs.